1 November 2021 | News | John Doe
New Queensberry Range
Established in 2005, Nanny Goat Vineyard has always set out to achieve one goal; to produce the perfect Central Otago Pinot Noir, we call it the pursuit of magic. Following the acquisition of the vineyard at 63 Queensberry Terrace in 2019, winemaker Alan Peters-Oswald was immediately drawn to the site, especially its capacity to produce exceptional Chardonnay & Pinot Noir. Fast forward to August 2021 and the inaugural release of 2020 Single Vineyard Queensberry Chardonnay and Pinot Noir are now available in limited quantities.

Located in the Central Otago winegrowing region and just 15 minutes South of Wanaka, this oft overlooked sub region is producing wines that are characteristically perfumed, aromatically lifted yet densely fruited, silky and energetic. The quality and style of fruit from the vineyard is unmistakably specific to its site - it's quintessentially Queensberry. Sitting between 270m and 290m above sea level, the Vineyard at Queensberry is Nanny Goat's first dabble into organic viticulture with the site certified Bio-Gro organic in 2019.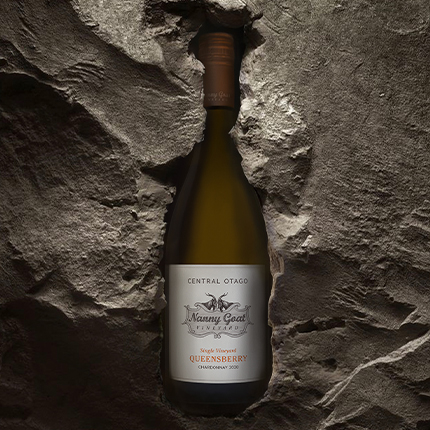 Only 250 cases of each wine have been produced & the effect of healthy, organic soils and resilient vines is overwhelmingly evident. Peters-Oswald notes "there is a powerful elegance in both the Pinot Noir and Chardonnay. They are expressively aromatic at first glance, whilst still maintaining an air of intrigue and nuance as they open up with some time in the glass." Using exceptional fruit, a more hands-off method to winemaking is employed, both wines are handpicked.